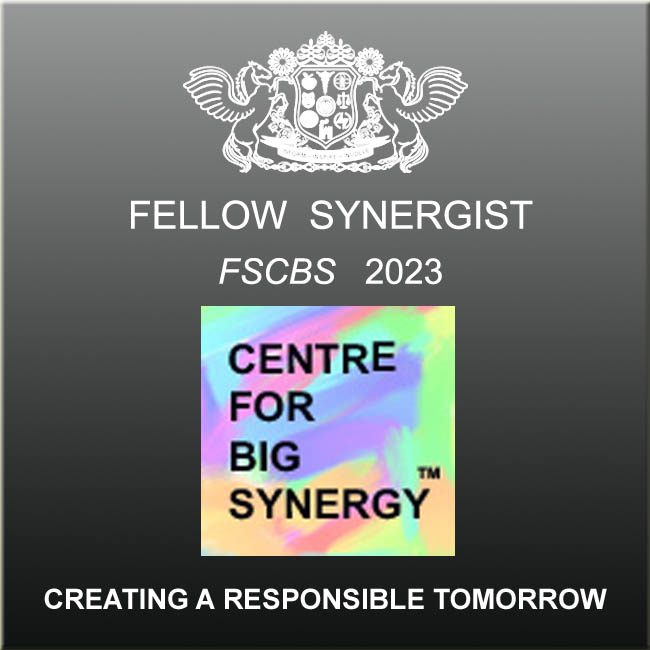 Many congratulations to all the 2023 Honorary Fellows of the Centre for Big Synergy
---
On 25th of October, Centre for Big Synergy celebrates International Day for Synergy to recognise the accomplishments of outstanding synergists from across the world.
The tireless initiatives of these celebrated synergists have positively impacted hundreds and thousands of lives, and directly and indirectly have affected us and the planet. They are inspirations to millions of others who are following in their footsteps.
CBS is delighted to recognise the contributions of these stalwarts and is excited to find out more about their future accomplishments.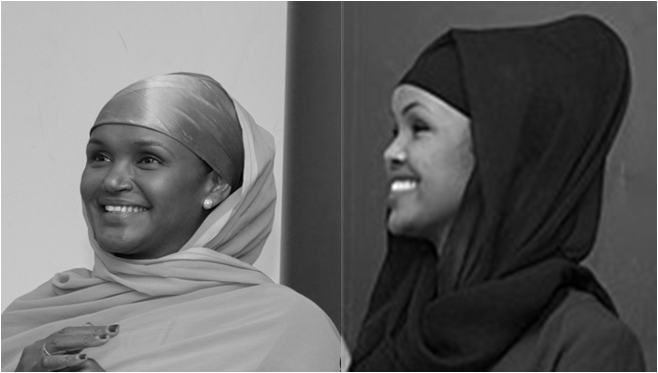 Fartuun Adan and Ilwad Elman (Somalia)
Fartuun Adan and Ilwad Elman are Somali human rights defenders, a mother daughter duo who lead community-based peacebuilding initiatives and provide life-saving support to marginalised groups in Somalia. Through their organisation Elman Peace, they have used innovative and culturally relevant solutions to support survivors of gender-based violence, disarm and rehabilitate former child combatants, and equip women and youth with job and leadership skills.

Adan is the executive director of the Elman Peace and Human Rights Centre, a Mogadishu-based NGO established in honour of her late husband. She serves as the organization's Executive Director, while their daughter Ilwad works alongside her. Through the center, she also co-founded Sister Somalia, the country's first program for assistance of victims of sexual violence.

Ilwad Elman is a 2019 nominee for the Nobel Peace Prize, is internationally recognized as a champion of building peace. Ilwad is also an advocate for the Kofi Annan foundation's latest initiative called Extremely Together, where she and 9 other youth leaders under the mentorship of Mr. Kofi Annan are Preventing Violent Extremism by inspiring, engaging and empowering youth globally. Ilwad additionally serves as the chair of the Child Protection Gender Based Violence Case Management Group in Mogadishu; is a founding member of the Advisory Committee for Researching Gender Based Violence Social Norms in Somalia and South Sudan, is a member of the international practitioners network for civilian casualty recording, as well as an expert in the Women Waging Peace Network for Inclusive Security.
You can support and donate to Fartuun Adan and Ilwad Elman's organisation at www.elmanpeace.org
---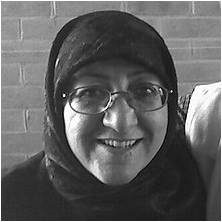 Dr Sakena Yacoobi  (Afghanistan) 
Sakena Yacoobi is an educator and health advocate for women and children in Afghanistan. She is known for her work for promoting access to education for women and children. She is the founder, President and executive director of the women-led NGO Afghan Institute of Learning(AIL), an organization she founded in 1995 in response to the lack of education and health care that the Afghan people faced after decades of war and strife. Dr. Yacoobi is also the President & Executive Director of Sakena Fund formerly known as Creating Hope International (CHI). Dr. Yacoobi has established 352 Learning Centers, four schools, a hospital, and a radio/ TV station in Afghanistan and is the recipient of six honorary doctorates including from Princeton University. Dr. Yacoobi is a speaker for women's right and education having spoken at numerous conferences and at institutions such as the UN, Stanford University and Oxford University. She has been honored with: 2017 Sunhak Peace Prize Laureate, 2016 Harold W. McGraw Prize in Education, 2015 WISE Prize for Education Laureate and 2013 Opus Prize, 2012 Lotus Leadership Award, 2007 Gleitsman International Activist Award. She is both a Kravis Prize and Gruber Prize awardee. Dr Yacoobi is the Vice President of Creating Hope International (CHI), a former board member for the Global Fund for Women, a Fetzer Institute advisor, and a member of the US-Afghan Women's Council. She has been recognized for Skoll Award for Social Entrepreneurship, Ashoka Fellow, Harvard Kennedy School Executive Education fellow and and was nominated as one of 1,000 women for the Nobel Peace Prize.
You can support and donate to Dr Yacoobi's organisation at https://www.sakena.org/
---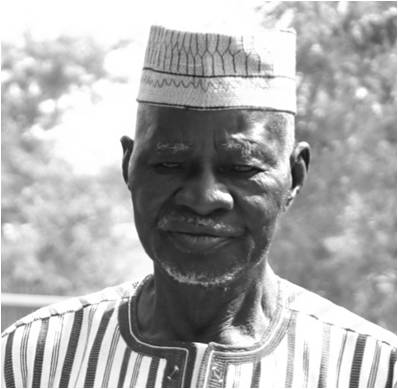 Yacouba Sawadogo (Burkina Faso)
Yacouba Sawadogo – "The man who stopped the desert". A farmer from Burkina Faso who has been successfully using a traditional farming technique called Zaï to restore soils damaged by desertification and drought. Such techniques are known by the collective terms agroforestry and farmer-managed natural regeneration. Since 1980 when severe drought hit the region, he successfully transformed a barren and abandoned land to almost 40-hectare forest that now has more than 60 species of trees and bushes. Providing the region with one of the most diverse forests planted and managed by a farmer in the Sahel. In 2018, he was awarded the Right Livelihood Award. In 2020, he was awarded the Champions of the Earth award.
---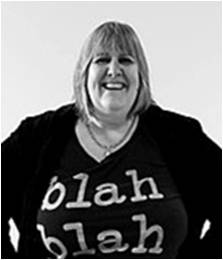 Lisa Power MBE (UK)
Lisa Power MBE is a British sexual health and LGBT rights campaigner. She is the Chair of HIV Justice Network, co-founder of Stonewall and Pink Paper, former Policy Director of Terrence Higgins Trust, Queer Britain Trustee. She was a volunteer for Lesbian & Gay Switchboardand Secretary General of the International Lesbian and Gay Association. She co-founded the Pink Paper and Stonewall, later becoming Policy Director at the Terrence Higgins Trust. She was the first openly LGBT person to speak at the United Nations and continues to work and volunteer as an LGBT+ and sexual health activist in Wales with groups such as Fast Track Cymru and Pride Cymru.
You can find more about Lisa Power here.
---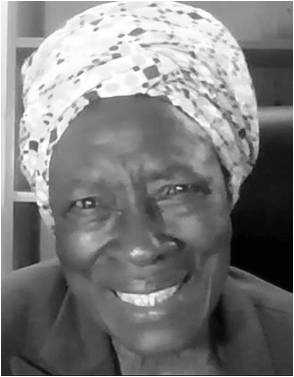 Professor Miraim Were (Kenya)
Professor Miriam Khamadi Were is a Kenyan public health advocate, academic, and recipient of the first Hideyo Noguchi Africa Prize. In 2022, she has been nominated for the Nobel Peace Prize for her work in public health. Prof Were was also honored with the following awards; Elder of the Order of the Burning Spear (EBS), 2005 – Kenya. Medal of the Italian Cabinet, 2006 -Italy. Queen Elizabeth II Gold Medal for Outstanding Contributions to International Public Health and Supporting the health needs of disadvantaged people, 2007 United Kingdom and Légion d'honneur, Chevalier, 2008 — France.
Prof. Were is the former Chancellor of Moi University and Co-Founder of UZIMA Foundation-Africa. She works on the process of bringing basic medical services and health rights to women and children in the villages of East Africa. She is the current chairperson of the National AIDS Control Council (NACC) Kenya. From a position closely associated with the Office of the President, NACC coordinates the national HIV/AIDS response in Kenya.
You can support and donate to Prof. Were's organisation here.
---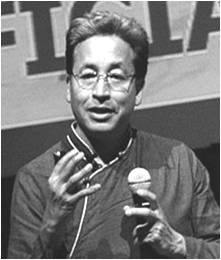 Sonam Wangchuk (India)              
Sonam Wangchuk is a Climate campaigner and educator and social impact hero. He founded SECMOL (Students' Educational and Cultural Movement of Ladakh) in 1988 with the aim of supporting Ladakhi children and youth and to train the students whom the system termed as failures. In 1994, Wangchuk launched Operation New Hope to bring reforms in the government schools' system. He has also been instrumental in designing the low-cost solar heated buildings made of mud to maintain a feasible temperature in Ladakh winters. He also devised a way to create small artificial glaciers, or ice stupas, by freezing stream water during the winter in the form of ice towers up to 50 metres high. In the dry desert of Ladakh, farmers depend on water from melting snow and glaciers. In 2021, he also built an eco-friendly solar heated tent that Army personnel can use in extremely cold places like Siachen and Galwan valley in the Ladakh region. Sonam is the recipient of several awards, The Rolex Award for Enterprise 2016 in Hollywood USA, The Terra Award 2016 for World's Best Earth Buildings in Lyon France, The UNESCO Chair for Earth Architecture for India in 2014, 'Real Heroes' Award by CNN IBN Channel in 2008, 'Green Teacher' Award by Sanctuary Asia Magazine in 2005, Ashoka Fellowship by Ashoka: Innovators for the Public in 2002, 'Man of the Year' by The Week magazine in India in 2001 and the Governors Medal by the J&K State Government in 1996.
You can find more about Sonam Wangchuk here.
---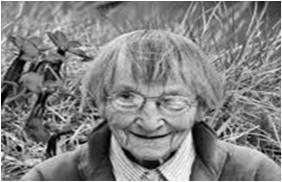 Margaret Bradshaw MBE (UK)
Margaret Bradshaw MBE is an ecologist and conservationist. She has been a long term advocate and recorder of the exceptional flora of Upper Teesdale in County Durham, UK. Her first book was published when she was 97. Margaret Elizabeth Bradshaw was born in 1926 and lived with her family on a farm in East Yorkshire and was interested in plants from childhood. In 1977 she was made MBE in the Queen's birthday honours for her services to conservation in Durham. In 2010 she was awarded honorary membership of the Botanical Society of Britain and Ireland. The whitebeam Sorbus margaretae, found in Devonshire, was named after her. In 2012 Bradshaw was awarded the Marsh Botany Award in recognition of her lifetime contribution to the understanding and conservation of the Teesdale flora. In 2013, she was the recipient of the inaugural Pendlebury Award for her significant contribution to looking after the North Pennines Area of Outstanding Natural Beauty (AONB). In 2023 she was awarded the H. H. Bloomer award by the Linnean Society. In 2023 Teesdale"s Special Flora: Places, Plants and People was published. This is her first book, making her, at 97, the oldest first-published author.

She is the brave heart botanist saving Teesdale's rare flora. Margaret has spent the last seven decades studying Teeside's rare flora, and now that it's under threat, she is on a mission to save it. At the age of 94, she trained to ride a horse and rode 55 miles across the country to raise awareness for endangered plants. Not only did she raise funds, she also set up her own charity to help preserve the flowers into the future.
You can find more about Margaret Bradshaw here.