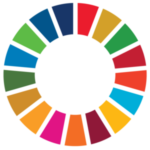 Centre for Big Synergy welcomes volunteers from across the world to assist in one or more of its ongoing initiatives. Volunteers are currently involved in one or more projects run by CBS, to acheive goals that are leading to a more responsible tomorrow for everyone.
---
Partnerships volunteers (remote)
CBS is looking for committed Partnerships volunteers to assist it executive team.
Relevant training, guidance and references (upon completion) will be provided. This internship may not be able to meet the requirements of a formal University internship, so please go through the details before applying.
Primary duties would be to research, analyse and recommend potential organisations who could be potential partners for projects run as part of the Big Synergy Initiative, a UN SDGs initiative. There are multiple positions and the volunteers may work for one or more of the ongoing/upcoming global initiatives of the Centre for Big Synergy.
A minimum of 2 days/week would be required for the role.
Minimum duration 1 month.

No specific formal educational qualifications are required. However, familiarity with internet search, collation and analysis of data, and to be able to make recommendations based on researched data and information will be desirable. Attention to details and an organised way of working are necessary to carry out the duties.
Benefits
1. Experience of working with experienced staff of CBS and senior volunteers thus earning valuable experiences for further work, enterprise or volunteering
2. Learning or developing further real-world expertise in research, partnerships, fundraising, social media management, communications, virtual event management, and sponsor management
3. Work with an international team from across the globe to exchange ideas and develop new professional or social networks

Please complete the brief form below and indicate dates when you can start volunteering. Also, please attach your current CV with the message. Unfortunately, applications without a CV cannot be considered.