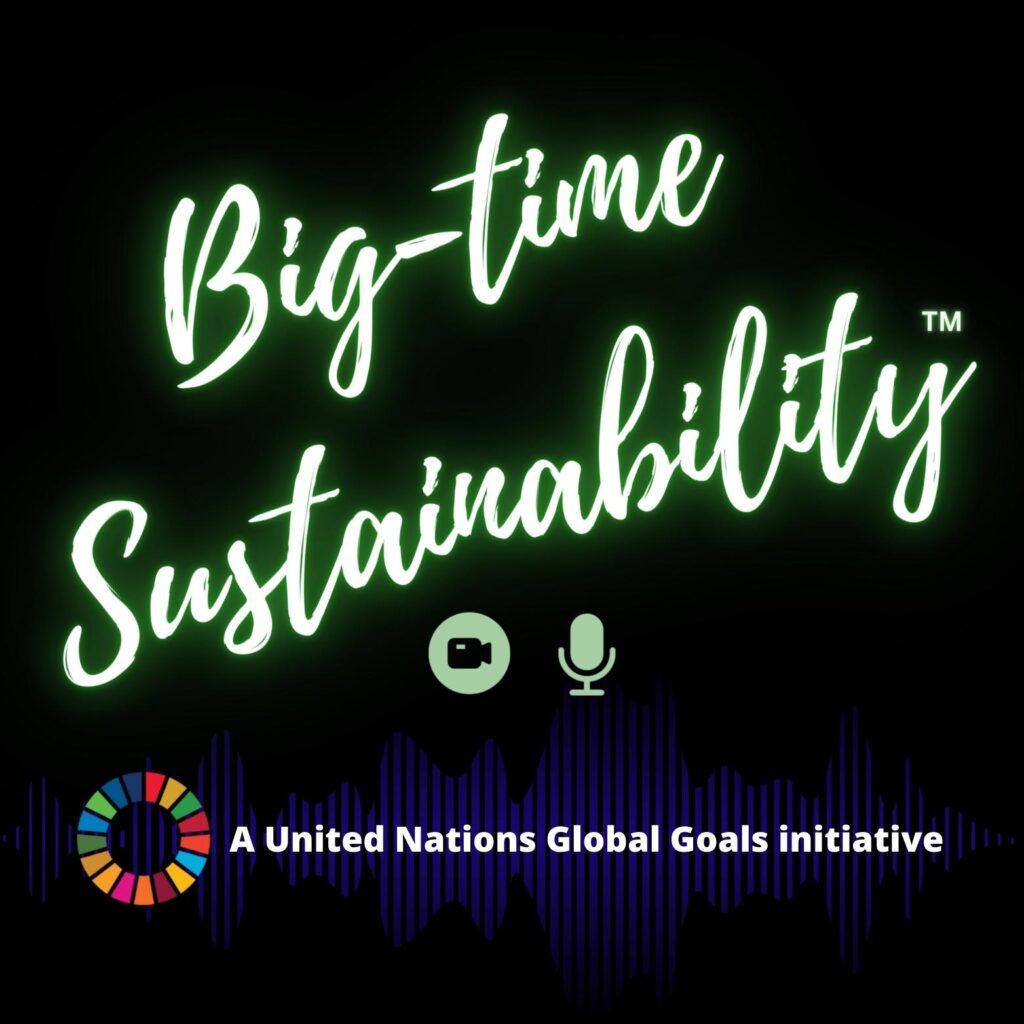 Welcome to Big-time Sustainability
This video podcast is a United Nations Global Goals initiative.

On the show, global leaders share their pearls of wisdom on how you can start your own enterprise, launch or build a career, collaborate or volunteer, whilst addressing the major challenges faced by us and the planet, such as climate change, loss of biodiversity, hunger, poverty, inequality and many more.

The series aims to inspire millions across the world, to follow these global leaders and create a more sustainable world for us.
Listen to the podcasts, learn, be inspired and #actnow.
Subscribe and listen on
To participate and provide feedback please email us at podcast(at)thebigsynergy.org