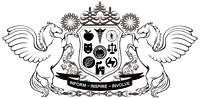 In response to the UN's Intergovernmental Panel on Climate Change (IPCC) report on climate change publised on 9th August 2021, the individuals and organisations below call upon all News Corporations to use their reach and influence to educate everyone about climate change and more importantly discuss what each of us can do to tackle it – just as we are tackling COVID -19.
---
Click here to add your name (Sign the open letter)
9th August 2021
To
The CEOs of all major News Corporations of the world,
In light of the report on climate change published today by the UN's Intergovernmental Panel on Climate Change (IPCC), the society at large needs guidance from reputable sources to act now and do things to limit climate change, perhaps more than discussing and sharing opinions about it. Hence, we are writing to request all major news corporations the following, to put to use their immense influence and reach, to combat climate change.
We are proposing all responsible news corporations of the world to educate people about the causes of climate change and more importantly suggest actions for everyone to limit it. The United Nations (and several others) have already published a wealth of resource and information on what everyone can do in their daily lives to limit climate change. Such information can be communicated to the masses, regularly, for them to realise the importance of those and help them adopt more sustainable ways of life in an effort to limit climate change.
Any news corporation that has played its vital part in educating the masses about COVID-19 and means to limit spread of the virus over the last year and half has already had a poof of principle that such repetitive messaging and education has significant impact on the behaviour on it viewers, listeners and readers, especially in trying times.
Hence, following this proven principle, suggesting masses to actively participate to combat climate change is expected to have a significant shift in consumer choices. As a consequence, business too would evolve their products and practices to more sustainable ones, much earlier than when most actually plan to do so!
While government policy changes to curb climate change is expected to be the major force, the consumer can lead the way through their everyday choices and responsible consumption.
Climate emergency is 'code red for humanity'; while there is still hope for us to limit climate change, responsible news corporations can be the biggest force for change in this challenge faced by the world.
Thank you.
Signed by over 500 thoughtful and responsible individuals from across the world.
Note: List of signatories is updated every 7 days.
Xingang Wang GB
Neha Singh IN
Chaitali Das (Asha Deep Trust) IN
Rita Alves Grilo PT
Steve Morton GB
Loreto Berlusconi IT
Niraj Gupta IN
Sophia Koch USA
Hikari Mizutani JP
Dietrich Prantl AT
Elaine Swan USA
Reginald Tucker USA
Chaiyot Wongsawat TH
Joanna Downs USA
Zena Bourne GB
Aoi Kitagawa JP
Semion Nikolaev RU
Vân Ngô VN
Leigh Owens USA
Vân Tran VN
Zulkarnain Kassim MY
Johanna Cabrera USA
Neil Gallagher USA
Jong Gim KR
Holger Wachter AT
Miriam Armstrong USA
Dáithí O'Hearn IE
Joan Nielsen USA
Laci Halász HU
Quỳnh Văn VN
Yaroslav Vasylyk UA
Kate Miller GB
Yeong-Gi Yun KR
Priya Hodges GB
Aldric Sergeant FR
Abram Petrov RU
Marie Phelps USA
Márton Orbán HU
Finlay MacClelland GB
Jean Gross USA
Gabriela Barrett USA
Maria Adamczyk PL
Kelsey Blackwell USA
Lorenzo Stout USA
Mona Douglass USA
Aroha Vasilescu RO
Aileen Warren GB
Børge Østergaard DK
Malcolm Baird USA
Jacqui Baxter GB
James Donovan GB
Roland Ryba PL
Feliciano Zaragoza MX
Manuela Nagy AT
Ru Mah PRC
Walpurga Hofmann AT
Loretta Savage CA
Minah Hon MY
Angel Choi CA
Loren Benton USA
Guan Tahir MY
Marshall Camacho USA
Petera Abbasi IR
Keelan Gallagher IE
Pauline Atwood USA
Harald Lindqvist SE
Sangwian Engchuan TH
Comhghall Brogan IE
Jayadev Kaur IN
Helen Potts USA
Terentiy Morozov RU
Ramon Goff USA
Cory Ayers USA
Luciano Chaves PT
Jeong-Hui Gang KR
Sophie Carrier CA
Abdul Sharpe GB
Veronika Bischof AT
Hans Liang CA
Kenneth Washington USA
Samet Binici TR
Thian Rais MY
Barnabas Blum DE
Nhung Tran VN
Vladimir Kovac HR
Aamir Saab UAE
Kristaq Prifti AL
Vasu Ahmed IN
Felix Nordskov DK
Jong bin Jaffar MY
Sixto Delgadillo MX
Hjalmar Abrahamsen NO
Marin Rousseau FR
Emanuel Ericsson SE
Herb Norris GB
Sasho Stanev BG
Rodger Neville GB
Joel Hancock GB
Anton Nicolescu RO
Yasser Tehrani IR
Anna Conrad USA
Andre Bridges USA
Osamu Akiyama JP
Alex Fekete HU
Martinus Van Houten NL
Glenda Mercer USA
Roger Bayer DE
Javed Shirazi IR
Bonita Cook USA
Aziz Alinejad IR
Katsurou Kurosawa JP
Diệp Lê VN
Coty Aitken GB
Roibeárd Keegan IE
Eduard Utkin RU
Aleksandr Bondarenko UA
Hamid Ebrahimi IR
Santos Cantrell USA
Daniel Lord USA
Bozena Thurner AT
Iris Hartmann AT
Jeanne Gross USA
Yevgeni Isaev RU
Pascale Kaur CA
Juan Whitaker USA
Nurul Amran MY
Kunigunde Schneider AT
Tama Espensen NO
Alen Marjanović HR
Hector Lawson USA
Semyon Novikov RU
Botond Gereben HU
Ramlah Bahari MY
Kazimierz Kaczmarek PL
Maxamed Ihejirika SA
Zuberi Okeke SA
Rachel Graham GB
Mikhail Matveev RU
Philip Slootmaekers NL
Anghel Constantin RO
Siu binti Harun MY
Abul-Fazl Al-Ghazzawi UAE
Wai Tyler GB
Anton Bogomolov RU
Alexis McMillan GB
Andreu Bover ES
Lowell Walker USA
Soroush Shah IR
Ha-Jun Kang KR
Clinton Riggs USA
Lao Saechueng TH
Bonita Prince USA
Martin Evensen NO
Gillian Hook GB
Aaron McCarty USA
Teàrlach Mac Cionaodha GB
Carmen Lancaster GB
Noriah Alias MY
Naum Smirnov RU
Anselmo Jesus PT
Danny Wicks GB
Germain Lewis CA
Hachiro Honda JP
Billy Everett GB
Gjergj Dibra AL
Vilhelm Naess NO
Teodulo Valladares MX
Jaya Jain IN
Jupp Simoneit DE
Joseph Wise GB
Tighearnán McLean IE
Archie Parish GB
Paora Rodrigues PT
Châu Bùi VN
Sung-Jin Song KR
Wanni Bunchantha TH
Osvaldo Castañon MX
Guido Steube DE
Zaleha binti Nordin MY
Sally Wiley USA
Jan Reed USA
Marla Gutierrez USA
Dana Watkins USA
Ernst Tennfjord NO
Ihor Pasternak UA
Jalal Alinejad IR
Yngve Solberg NO
Richard Niklasson SE
Martina Mooney GB
Milivoj Babić HR
Alberto Bueno MX
Bernard Anderson USA
Ivan Masters GB
Quân Đỗ VN
Si-Woo Gim KR
Imelda Benavides MX
Kilian Ó Braonáin IE
Erik Martinsen NO
Doreen Goyette CA
Johana Guillermo MX
Viking Nordström SE
Kirstie Andrew GB
Trude Strobl AT
Mustafa Aksoy TR
Chester Blanchard USA
Simone Costantini IT
Edvaldo Vilar PT
Alexandra Mitterer AT
Laurențiu David RO
Bridget Pearce USA
Camillo Cantù IT
Pompiliu Radu RO
Olindo Viola IT
Kaloyan Boyadjiev BG
Rhonda Greenwood USA
Seweryn Dziedzic PL
Yuliy Borisov UA
Narciso Rodrigues PT
Juvencio Araiza MX
Jordà Quintana ES
Phennapha Koetphon TH
Leigh Burnett USA
Nikora Bakke NO
Lucinda Hahn USA
Korbinian Bader DE
Elfi Müllner AT
August Ingesson SE
Tyrone Petersen USA
Thảo Trần VN
Valter Lučić HR
Siphrai Khemthong TH
Lynette Daly USA
Wan bin Jalil MY
Qays Tawfeek UAE
Yorick Sevriens NL
Kishore Nibhanupudi IN
Frans Berge NO
Vivian Mayer GB
Emina Mitrovic AT
Eusebiu Popescu RO
Kieran Ratcliffe GB
Rudolf Scholz AT
Karthik Choudhary IN
Pavli Hoxha AL
Ghassan Boulos UAE
Janie Grimes USA
Gregório Ribeiro PT
Nik Megalos GR
Avhust Sobol UA
Velichko Georgiev BG
Fábián Hajós HU
Keano Van Adrichem NL
Khachon Boonsong TH
Nico Klein AT
Aurelia Loza MX
Thonngaphon Cai TH
Ismaël Mathieu FR
Garry Tanner GB
Süleyman Mataracı TR
Annabel Crawford GB
Phat Sawatdi TH
Tancredi Natale IT
Andrea Tanzi IT
İbrahim Ekmekçi TR
Ruperto Vilchis MX
Vincent Boyd GB
Shantanu Kuri IN
Mateu Cardona ES
Ninfa Pech MX
Vincent Mays USA
Shubham Kulkarni IN
Dominic Berry USA
Ed Wyatt USA
Nikodem Budny PL
Johnnie Rhodes USA
Ranjit Singh IN
Roberto Lazaro MX
Etienne Coleman CA
Jean-Christophe Laurent FR
Shi Ariffin MY
Ted White USA
Raja Kar IN
Roderick Mac Dhubhghaill GB
Dries De Witt NL
Luís Lucas PT
Donald Cameron GB
Endre Petőcs HU
Danielle Henry USA
Platon Borysov UA
Adrienne Curtis GB
Virgil Acevedo USA
Claudia Pfleger AT
Lindsay Mason USA
Nevio Drago IT
Walenty Stanek PL
Sung-Ho Jo KR
Manoj Vemulakonda IN
Rob Zuniga USA
Sara Richmond USA
Vissarion Floros GR
Henryk Wojciechowski PL
Olivia Jackson GB
Cyril Leach GB
Vickie Chamberlain USA
Gregory Butt CA
Albin Matsson SE
Xia Jiang PRC
Heike Haak NL
Julie Bright GB
Horia Petrescu RO
Golshan Abbasi IR
Ming Bourque CA
Matthaios Papoutsis GR
Ninian Mac Domhnaill IE
Evhen Borysov UA
Marco Chandler GB
Ali Stockinger AT
Ashleigh Glover GB
Nathalie Schantl AT
Guy Oliver GB
Larry Everett GB
Rachel Robinson USA
Gottfrid Frisk SE
Esbjörn Albertsson SE
Ernesto Christian USA
Natcha Maikhami TH
Mukda Sangkaeo TH
Gale Brewer USA
Tien Too MY
Arturo Sweeney USA
Peter Willemse NL
Samir Jain IN
Adrien Merle FR
Daniel Stone USA
Giorgio Ardovini IT
Fabio Nardi IT
Ann-Marie Hardy GB
Ajit Kulkarni IN
Wiyada Sakonnakhon TH
Kenneth Frederick USA
Francis Christian FR
Wasyl Oliynyk UA
Dáire McNeill IE
Kahurangi Araújo PT
Jay Lachapelle CA
Irma González MX
Rónán Ó Rodagh IE
Alyssa Newton USA
Swarna Rao IN
Perry Lewis USA
Olivera Pointner AT
Alejandro Thomas USA
Hazel Pike CA
Youri Boer NL
Chiumbo Okeke SA
Alcide Modugno IT
Buster Daniell GB
Henrik Winther SE
Ji-Min Park KR
Adnan Tiryaki TR
Eric Kolbe DE
Enriqueta Lerma MX
Munro Kelly GB
Hui Chartrand CA
Ismail Prifti AL
Bror Albrechtsson SE
Mario George GB
Sergei Haralampiev BG
Arthur Sorenson SE
Ralph Wood GB
Flora Kirby USA
Leanne Donaldson GB
Brenda Waller USA
Markus Evensen NO
Karolos Papageorgiou GR
Radko Marinov BG
Diane Manning USA
Hamit Katırcı TR
Noor-Ali Tehrani IR
Isabelle Brown CA
Vladyslav Kravchenko UA
Irving Eliott GB
Nīkau Beck NO
Abdullah Jäger AT
Seumas MacKenna GB
Oskar Gunnarsson SE
Chad Winter CA
Ignacia López MX
Konrad Storstrand NO
Harshal Mhasalkar IN
Rozana bin Zainuddin MY
Bud Thompson USA
Mike Farmer USA
Kiyoshi Kaneko JP
Ivor McDougall GB
Jancsi Lázár HU
Siegfried Lorenz DE
Bob Lambert USA
Jadran Broz HR
László Antall HU
Haru Mizushima JP
Sai Bamrungsi TH
Cainneach O'Berne IE
Gudbrand Espenson NO
Janice Larson USA
Wiremu Almeida PT
Muhsin Avcı TR
Su-Bin Rhee KR
Frank König DE
Edwina Bolton GB
Aimilios Xanthopoulos GR
Rızvan Burakgazi TR
Jason Sawyer USA
Alexis Richards USA
Ng Kumar MY
Atanacio Bobadilla MX
Todd Sherman USA
Joseph Émile FR
Cihan Aksoy TR
Irakliy Yakovlev RU
Jacqueline Craig GB
Ana Mosley USA
Valentin Nissen DK
Christie Sims USA
Min Yoon KR
Eanraig Mac Thaidhg GB
Abhilash Nibhanupudi IN
Om Sharma IN
Jong binti Abas MY
Lori Krueger USA
Rudi Szőke HU
Fotis Stavros GR
Eusebia Pedraza MX
Chin Han PRC
Phan Phongsi TH
Beatrice Eddy USA
Igor Grabowski PL
Bonaventura Rocca IT
Anselme Duguay FR
Cináed Mac Eoghain IE
Cameron Graves GB
Vikki Kennedy GB
Val David CA
Damir Böhm AT
Jarosław Salamon PL
Okonkwo Maina SA
Nazaire Chastain FR
Duncan Harman GB
Roshan Abbasi IR
Hyeon Namgung KR
Rose Maynard USA
Youta Matsumura JP
Emilian Dumitrescu RO
Gregor Frazier GB
Nikolas Michelakis GR
Melvin Jackson USA
Thanyarat Singh TH
Gertrude Richard USA
Joakim Lennartsson SE
Marianne Compton USA
Camille Carr USA
Benjámin Molnár HU
Cristina Nava MX
Albino Gatti IT
Leon Brzezicki PL
Shui Kwok PRC
Ferran Porra ES
Haruki Aoki JP
Buntham Kaeodi TH
Patrícia Costa CA
Mikaere Nicolescu RO
Bernhard Holgersson SE
Robin Wainwright GB
Roxanne Rasmussen USA
Lachlan Montgomery GB
Nellie Milner GB
Tadhg Ó Cuirc IE
Diệp Nguyễn VN
Jude Hague GB
Aleksandr Havrylyuk UA
Keld Paulsen DK
Raquel Summers USA
Finnian Daley IE
Gabriel Svensen NO
Mogens Paulsen DK
Tamrat Afolayan SA
Somchati Rueangdet TH
Yupin Chuenta TH
Rosa Thompson USA
Prakash Narang IN
Shun Ren PRC
Violet Cowan USA
Clayton Weston USA
Blai Mata ES
Thanh Võ VN
Erling Abrahamsen NO
Paula Inzunza MX
Imran Harman GB
Nico Lehmann DE
Ji-Hu Yoon KR
Jitender Singh IN
Quinto Alberighi IT
Travis Valencia USA
Markos Demetriou GR
Sue Malone USA
Nicholas Frank GB
Lyle Riddle USA
Răzvan Bălan RO
Yolanda Holt USA
Chaliao Liao TH
Rebbecca Whittle GB
Hisein Alfarsi UAE
Salomão Dias PT
Yeong-Ho Cho KR
Mani D'Cruz IN
Hasni binti Karim MY
Ardal Mullane IE
Martinus Van Wegberg NL
Mohinder Gregson GB
Mabel Carpenter GB
Raven Smythe GB
Yamato Tani JP
Dominik Junge DE
Ioannis Kokkinos GR
Reg Yu CA
Mireille Jensen CA
Fergus MacFarland IE
Alekos Floros GR
Phisit Siwilai TH
Conrado Chacon MX
Christa Cohen USA
Joakim Frisk SE
Şenol Tilki TR
Hyeon-U Kim KR
Carrie Wilkinson GB
Seung Song KR
Jean-Marie Adam FR
M Lacey GB
Nikollë Shehu AL
Storm Van Middlesworth NL
Ascanio Caivano IT
Priscilla Stacey GB
Kendra Knox USA
Joseph McNamara USA
Camillo Vinci IT
Mariah Noh MY
Leanne Klein CA