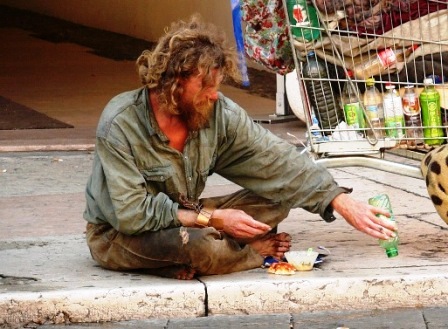 Inspired by the work of the UK charity FoodCycle and its impact on the local community to end food waste as well as alleviate food poverty, synergists form the Centre for big Synergy are starting to lead local projects to replicate the model of Foodcycle as part of the Big Synergy initiative, both in the UK and abroad. These projects are overseen by the Centre for Big Synergy.

UN SDGs: 2, 3, 12
Status: Ongoing
How can you participate?
Join us to be a synergist and an Official Ambassador for Food Ripple; spread the message around the world via your social and professional contacts, get involved with or manage country-wise operations for the project, be a global influencer to create more changemakers, and be awarded and recognised for your contributions.
1. To make a difference in stopping waste of food and alleviating food poverty, collaborate with our synergists across the world to work together with them on projects that prevent local food poverty and social isolation.
2. You can also volunteer directly with FoodCycle in the UK. Become a Foodcycler and find your local project here or you can email Justin on justin@foodcycle.org.uk or call +447377866347.
Find out more details about the project below.
Inspiration
Changing the face of surplus food waste that in turn provides a viable solution to address food poverty and social isolation is done very well by FoodCycle, a multi-award winning charity that combines the workforce of over 5000 volunteers, surplus food and spare kitchen supplies to create nutritious meals for people at risk from food poverty. They work to reduce food poverty, reduce food waste, empower people and build communities. FoodCycle works with volunteers across all their centres. Volunteers come from all walks of life. The project has achieved major goals and has impacted over quarter of a million lives; 41 community projects across UK, over 1 million meals served since 2009, over 425 tonnes of surplus food saved, and 275,132 Community dinners served and counting.
Action
As part of the Big synergy initiative, one of the synergists of CBS, a rising figure in the restaurant and hospitality sector of London, who is also the Head Chef of a leading chain of restaurants in London, who has worked with international organisations as Hyatt Hotels corporation, Masala World London and Rosewood group of hotels, London, to name a few, volunteered for FoodCycle. His experience with FoodCycle was more than inspirational and he has henceforth started encouraging others in leadership positions as himself in the food and hospitality industry to volunteer for FoodCycle, spread the word, and also start similar initiatives in their own neighbourhoods across the UK, alongside inspiring colleagues and acquaintances abroad to do the same.
Impact
FoodCycle stands as an outstanding model, working as an inspiration for projects within the Big Synergy initiative that fulfils the 3 major SDGs 1, 2 and 3, respectively.
FoodCycle has;
1. Inspired our synergists not only to get involved with FoodCycle and spread the word across the country.
2. Made our synergists think, if they can take up a personal challenge to alleviate food poverty and address the issue through a more responsible approach in their daily lives, when they shop, eat out, eat at home and at their workplace.
3. Motivated some of our synergists who are starting to replicate the model in their respective countries through micro projects in their own communities.
We hope these are the beginnings of a ripple effect that could eventually impact entire nations and benefit the global community as a whole.