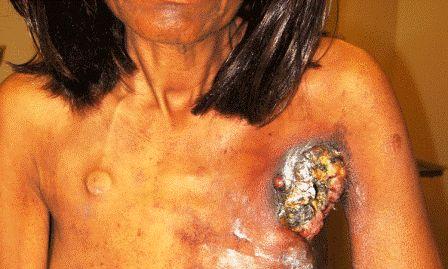 The 'Stop and C' initiative intends to compel people to pause and ponder about the known risk factors of cancer and adopt simple but effective evidence-based changes to their lifestyles to avoid cancer. The project is communicating this message globally in the most unconventional ways to make people stop for a moment and take note of the 'reality' around cancer. The content and style of the communication compels people to ponder on the risks of cancer in their daily lives so as to understand that one day, they too can be affected by it. This is expected to bring about the necessary habitual or behavioural changes in individuals that can help them avoid cancer risks in their daily lives. The project is coordinated by synergists of CBS who are experts in cancer studies and public communication. Multiple means of communication including the internet and the print media and are being used at the moment.

UN SDG: 3
Status: Ongoing
How can you participate?
Join us to be a synergist and an Official Ambassador for Stop and C; spread the message around the country via your social and professional contacts, manage research, communications or operations for the project, be an influencer to create more changemakers, and be awarded and recognised for your contributions.
1. If you are a cancer survivor or have been affected by the devastating effects of having a family member pass away due to cancer, share your story with us, so that others can learn from your experiences and try to do their bit in avoiding the risks of cancer.
2. If you would like to volunteer to spread the messages of the Stop and C project to your friends, families or colleagues, please contact us directly for resources.
Inspiration
Globally, 1 in 5 men and 1 in 6 women develop cancer during their lifetime, and 1 in 8 men and 1 in 11 women die from it [1]. The highest cancer rates are seen in developed countries as Australia, New Zealand, Ireland, European nations and the USA [2]. It has been forecast that 1 in 2 people in the UK are likely to develop cancer during their lifetime [3]. Globally, only 5–10% of all cancers are known to be due to genetic defects, whereas the remaining 90–95% are rooted in the environment and lifestyle [4]. This highlights the urgency of the matter and how we tackle it today to avoid it tomorrow.
While there are millions of pieces of publicly available information regarding the causes, symptoms and preventative measures for cancer, not a lot of all that information and caution have had adequate impact on the choices of food, consumables or lifestyle for a fair majority of us, to say the least. This is very likely because even though a fair majority of us have had direct or indirect experiences of knowing someone who has developed cancer, we are still hopeful that it won't affect us. 'It (cancer) won't happen to me' – that is exactly what individuals who lost their lives to cancer or have survived cancer thought until that time when they were told they have cancer.
Current scientific data suggests that 30–50% of cancers can be prevented by avoiding risk factors and implementing evidence-based prevention strategies. Hence, modifying or avoiding the known risk factors of cancer can significantly reduce the burden of cancer [4]. This very fact drives the 'Stop and C' initiative.
Action
Something more than just informing people about the facts and figures regarding cancer is required to see real changes made by people to their own lives to avoid cancer-causing risk factors. Hence, 'Stop and C' uses a two pronged approach to influence real change amongst people's ways of life around cancer-causing risk factors.
Firstly, a decisive research into the true reasons of motivation amongst the varied demography is underway to find out what can influence them to make changes to their lifestyles to avoid the known cancer-causing risks.
Secondly, based on information derived from the above research, 'Stop and C' is communicating to individuals globally in the most unconventional ways to first inform, then inspire and eventually involve them in adopting simple but effective evidence-based changes to their lifestyles to avoid cancer. Importantly, the project also stresses that every individual also becomes an ambassador for the mission to influence their own peers for a wider impact.
Impact
In 2018, 18.1 million new cases and 9.6 million deaths from cancer were estimated around the world. Aging and socio-economic development are important factors in the increasing burden of cancer [5]. Hence, by influencing people's habits, choices and behaviour to avoid cancer-causing risks today, 'Stop and C' intends to create a long-lasting effect on reducing the global burden of cancer in the near future.
References
1. https://www.who.int/cancer/PRGlobocanFinal.pdf
2. https://www.wcrf.org/dietandcancer/cancer-trends/data-cancer-frequency-country
3. https://www.nature.com/articles/bjc2014606
4. https://www.ncbi.nlm.nih.gov/pmc/articles/PMC2515569/
5. https://www.who.int/news-room/fact-sheets/detail/cancer