"Microplastic free 2030" is an educational project aimed to involve over 4.23 million schools and nurseries across the globe to help limit microplastic pollution. It aims at making over 1 billion children (and their families) in over 100 countries, aware of microplastic pollution and act to combat it. Through the project, children and eventually their families will be informed and inspired to make conscious choices of products and practices to be able to limit major forms of microplastic pollution by 2030.
UN SDGs: 12, 14, 15
Advisors: Dr Trisia Farrelly (Massey University & United Nations Advisor) & Prof. Brendon Godley (University of Exeter).
Status: Ongoing
Find out more about the schools and nurseries that are acting on plastic pollution and are inspiring millions of others across the globe.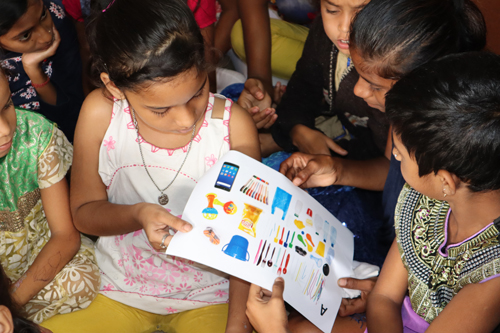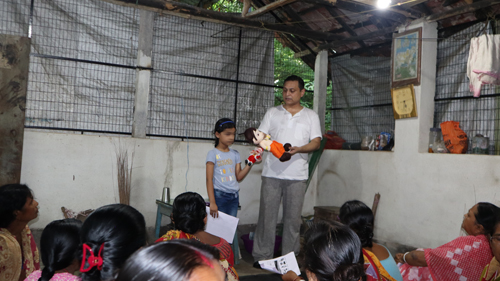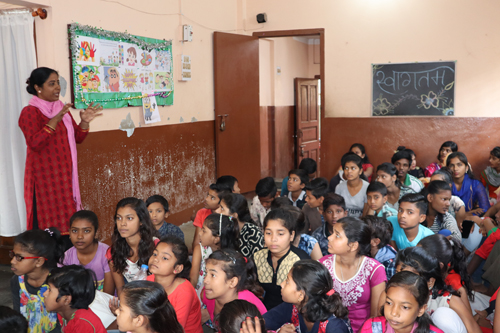 How can you participate?
Join us to be an Official Ambassador; spread the message around the country via your social and professional contacts, get involved with or manage country wise operations for the project, be an influencer to create more changemakers, and be awarded and recognised for your contributions.
1. If you are a parent, contact your child's or children's nursery or school to inform them about this project asking them to participate in it and stop using plastic glitter as the first step in making children conscious about microplastic pollution. You can take a lead by stopping the purchase and use of plastic containing products and replacing them with natural alternatives.

Find out more about microplastic pollution from reputable resources to understand how you can change your choices of products and practices to reduce or eliminate generation of microplastics through those.
2. If you are a nursery key worker, nursery manager, school governor or a school teacher, please pass on this information to your institution's governing body to adopt it in its active initiatives. To do your bit, you can do the things above (1) as any other responsible parent or adult would do.
3. If you are neither of the above, but know a friend, a colleague, relative, friend or neighbour who may be able to participate in this initiative, please pass on the message to them. To do your bit, you can do the things above (1) as any other responsible parent or adult would do.
4. If you are a creative person who can create videos or draw cartoons or write creatively- please contact us to see how you can help us with this project or feel free to pass on this message via your creations to your followers on social media.
Find out more details about the project below.
Inspiration
Glitter is used widely across several items starting from children's art and craft supplies, to candles, to cosmetics and toiletries, to name a few. Most commercially available glitter is a form of microplastic (small plastic particles less that 5 mm in size). However, glitter is just a very negligible proportion of all the microplastic pollutants present around us. Microplastics can be shed from synthetic clothing, tyres, furnishings, packaging materials, breakdown of larger plastic litter and many more items of daily use. These can easily make their way to water bodies and the air around us aided by rain or wind. Microplastic particles have already been found in drinking water all over the world, in the air we breathe and food we eat [1]. Microplastic particles like plastic glitter eventually end up in the water bodies. So, it is important to note that microplastics have been found in the gut of sea creatures and fishes both inland in lakes and rivers, as well as the seas [2]. Microplastics block digestive tracts, reduce the appetite, change the feeding behaviour, affect growth and reproductive health and in many cases lead to untimely death of these aquatic creatures by starvation as their guts get filled up with plastic [3]. Free-floating pollutants that wash off the land and into our seas—such as polychlorinated biphenyls (PCBs), polycyclic aromatic hydrocarbons (PAHs), and heavy metals (including lead and cadmium, known neurotoxins), flame retardants—polybrominated diphenyl ethers (PBDEs) tend to adhere to microplastic surfaces and get passed on to the food web of humans via sea food and fishes. So, in essence, contributing to any form of microplastic pollution is causing damage to our own health and the health of others in one way or another apart from harming the aquatic creatures and their immediate environment [4].

Note on Eco or guilt-free or biodegradable glitters: Eco or biodegradable glitter brands are widely available across the world and via the internet. Many people have started using these instead of plastic glitter in a bid to ensure that they do not promote microplastic pollution. But it may be too early to be sure! Find out WHY?

Some manufacturers of Eco or guilt-free or biodegradable glitters indicate that their products have passed the ISO14851 freshwater Biodegradability test (also known as OK Biodegradable WATER Certification), which essentially mean that these products are safe for biodegradation in a natural, freshwater environment. However, the current scientific understanding of this ISO14851 test standard suggests that this test inoculum (medium) is composed of activated sludge, compost or soil, instead of real field-collected freshwater or microbial strains isolated from freshwater environments. The test does not involve toxicity testing of degradation products, and also does not assesses creation of further ecotoxic particles, post degradation, in a natural envirionment, in the presence of other pollutants [5].

Hence, new and improved standards are required to asses the biodegradability of these new forms of glitter.
Action
Worldwide, about 4.23 million nurseries, schools and colleges are being urged to stop the use of plastic and associated items as the first step towards educating children about microplastic pollution. The query from children and young people as to why plastic containing products should not be used, can be utilised by key workers and teachers (as relevant), to talk to them about the implications of microplastic pollution for them and the wider planet, so that they can eventually act to eliminate microplastic pollution through their day to day choices of items and practices as well as influence their parents and relatives to do the same. Such an impact is expected to create a ripple effect of positive changes amongst the wider population.

As a part of the project, resources and tools to discuss about microplastic pollution using plastic glitter as a simple but relatable example, in local and national languages will be provided to nurseries, primary schools and secondary schools. Local and global events, competitions, awards and felicitations will be organised to encourage more participation for this initiative.
Impact
1. Firstly, the children and their families (through the children) will be made aware of microplastic pollution and the various sources of it that they use in their daily lives. They would also come to know about the potentially harmful impacts of microplastic pollution. These would allow them to take more informed decisions about choosing products and practices that can limit microplastic pollution.

2. Through this project, tomorrow's consumers will be primed with more knowledge and understanding about plastic pollution in general and microplastics in particular. The intended impact would be further innovations in dealing with plastic pollution as well as more responsible lifestyles to overcome the impact of microplastic pollution.

3. By taking a stand against plastic through everyday choices, the consumers will send a message to the industry and policy makers to evolve the current products and regulations into more responsible ones for the future.